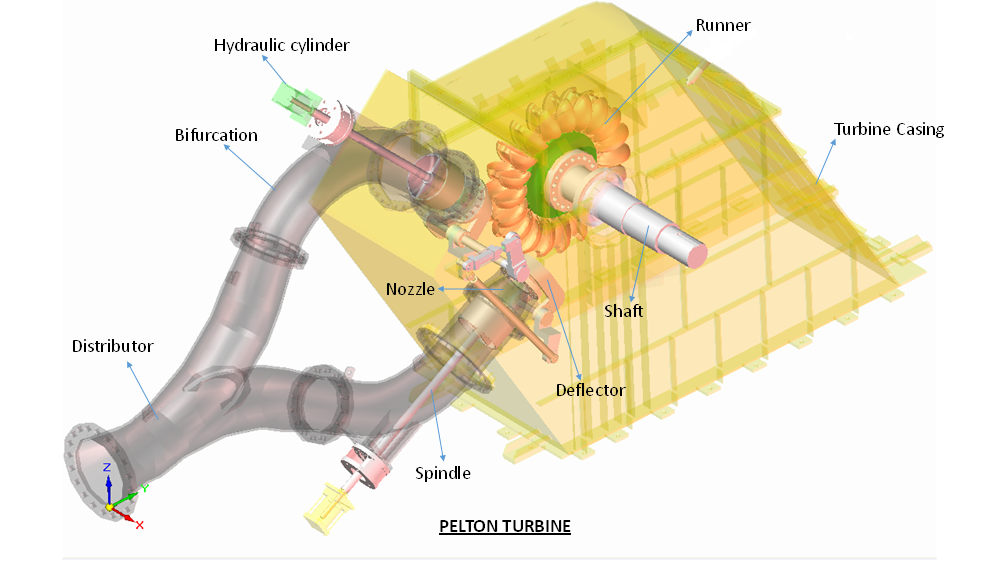 BFL has developed designs of upto 3 jet in Horizontal & upto 6 jet in vertical configuration depending on the desired layout of the power house.
Pelton turbines with power outputs ranging from 500kW upto 30 MW and runner diameters from 0.7m upto 2.0 m.
The first Pelton turbine of 1.0m diameter was designed, manufactured and installed in 1989. Pelton turbines are suitable for high head applications ranging from 100m to 1200m and are designed for reliable operation with high efficiency.
The largest supplied turbine is 2 x 30 MW.